What reality TV shows like The Block and House Rules teach us about renovating
We've witnessed the dummy spits, tantrums and blowups on reality renovation TV shows but there are also some great pieces of advice when it comes to home makeovers that we can take away from these shows. Through the contestant's tears and heartache to renovate an ideal children's bedroom or a chic bathroom we've pulled out 5 key renovation messages. So when you're about to get stuck into your own renovations, minimize stress and drama by following these reality TV red hot tips.
Create a Realistic Budget
On these reality renovation shows such as The Block and House Rules it's usually the production company setting the budget, with contestants then given a set figure to work with to transform the property. Nine times out of ten, the contestants always spend over their budget! Lucky for them though, they have challenges along the way where they are given the opportunity to win more money and vouchers towards their renovations. Clearly this is not the case for you when you overspend on those bathroom tiles, leaving you with just a few hundred dollars to spend on the remaining fittings for the bathroom!
Timing is Everything
In season one of The Block, the contestants were only given 14 weeks to complete their home renovations! That's not a considerable amount of time for a full home renovation but that's TV for you and they made it happen. Deadlines and timings is everything when it comes to home renovations, not only so an episode of House Rules can get to air but so all jobs can be completed that have a flow on effect. For example, you need to know how long the bathroom waterproofing will take to be done so you know when to book the tiler in. Or if you're planning on giving the inside of your house a fresh lacquer of paint before putting it on the market given it plenty of days to dry before the first open house.
The Home
While everyone has their own tastes when it comes to renovating and designing a home, here are a few rules of thumb we've learnt from shows like The Block and House Rules.
Changing Trends: It may be cool and hip now to have a black and white striped lounge room but in a few years' time that fad will look daggy and dated. This is the last thing you want at a critical time when you're wanting to sell. So instead, decorate with trendy items, as they're easier to replace once they go out of fashion.
Utilise buildings and natural features: Don't go knocking down exposed red brick or an old gum tree in the front yard. Work around the properties natural structures. They add character and a unique touch to your home and can work in your favour when it comes to resale.
Matching colours is a no no: On several episodes of these reality TV shows we've seen contestants criticised by the judges for mimicking tones in a room. For example, colour coding the print on a bedroom wall with throw cushions on the bed. So take this tip from the judges and don't match colours, it will save yourself time and stress.
Keep it simple: Less is best! Many contestants seem to head down the path of excess, too many pillows, crowding the wall with paintings or cluttering shelves with knick-knacks just for the sake of it. Minimize for a modern, fresh and bigger looking place.
The Team
There's no 'I' in team! And when it comes to the success of a renovation it's because of one big team effort. As we have seen on these reality TV shows, everything can suddenly fall apart when everyone isn't working together and respecting each others' roles. Here are a few of the key players in a renovation team.
Tradies are your experts in the trade! Pulling together trusted and reliable tradies is crucial for a smooth operating renovation. Get recommendations on the best plumber or tiler in the area and always check their insurances and licenses. As seen on the TV renovation shows, contestants always ring around to get several quotes for any job to ensure they're in the right ballpark when it comes to costing.
Designers are your go to for the look and feel of the place. Just like tradies, they're the experts in the field, so trust their opinion when they say red and pink shouldn't go side by side.
Suppliers will provide you with the tangible items to make your renovations happen, be it bricks, paint, plants, kitchen sinks etc. Suppliers are key personnel to the renovation team.
You are NOT the expert! Don't get zapped like Paul did in season 1, episode 4 of The Block. Cutting corners will cost you money and time in the long run and even a trip to the hospital. The more an owner takes on the more stressful those larger scale renovation can be. DIY renovations may not necessarily be cheaper.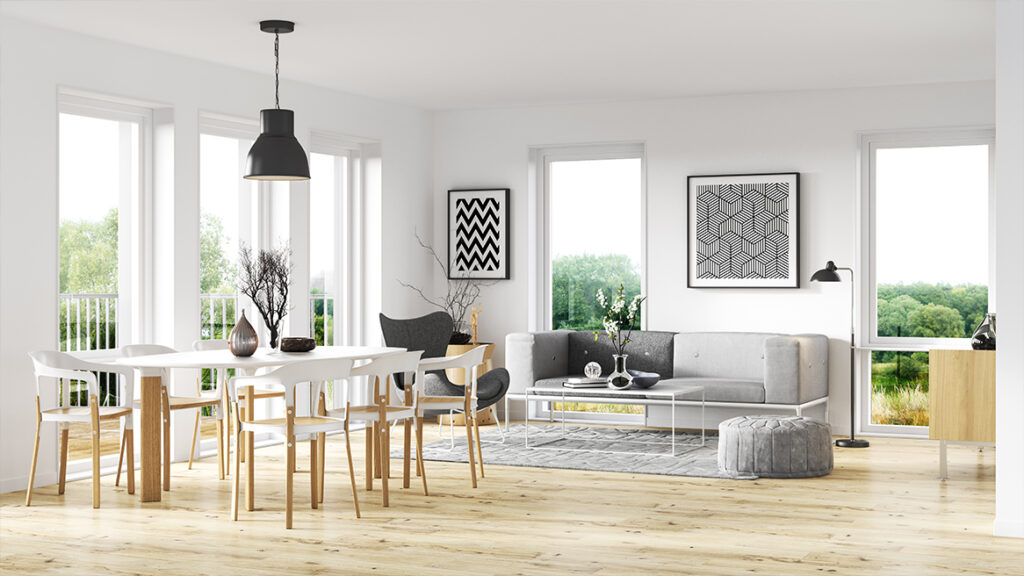 How Much Does It Cost To Remodel A Bathroom?
Average Cost of a Bathroom Remodel
The average bathroom remodel costs $10,670 Most homeowners spend between $6,065 and $15,278. You can spend as little as $3,500 to $7,000 updating the essentials in a small or medium-sized bathroom. On a large or master bath, you could spend $25,000 or more. Labor averages 50% of the total project price at about $65 per hour. Expect pricing to vary regionally up to 20% due mainly to labor. Material prices stay roughly the same across the country.
Estimating Bathroom Remodel Costs
Bathroom remodel costs run anywhere from $2,500 to $25,000. Large master baths in luxury homes might even hit or exceed $50,000. The typical homeowner will spend between $6,000 and $15,000 for a complete tear out and replacement of all walls, fixtures and appliances.
Labor will run you anywhere from 40% to 65% of your total project. Ranges depend on your location. While material pricing doesn't change much from place to place, a higher cost of living means higher wages.
Determining your bathroom makeover budget can be tricky. Consider the following:
Room size.
Regional pricing differences. Expect to pay up to 20% more if you live in an area with high real estate prices.
Quality of materials. A fiberglass shower surround might run only $300. Custom tile work can easily hit $3,000+.
Changing the floor plan. Making your bath larger, like converting a half bath to a full bath costs an additional $5,000+.
Type of fixtures, appliances, counters and finishes you choose. Make a plan that includes both design and budget before choosing what to buy for your bath remodel.
Bathroom Remodel Material Prices
Materials for the average bathroom remodel run anywhere from $2,100 to $9,000. Understanding how those prices break down individually helps determine where best to invest your money and time.
How Much Does It Cost To Install A Window?
Window Installation Costs
Window installation costs $5,628 total, or between $2,952 and $8,759. Labor costs $150 to $800 per window, or about $40 per hour. A single window unit runs $300 to $1,200 for standard sizes. Custom and bay windows may cost $2,000 or more. Compare quotes from local window installers for the best price.
House Window Prices
Individual prices range from $85 to $2,500 or more with installation adding an additional $150 to $800. The price depends on several factors including accessibility and the total number in a project. Material type is the largest cost factor. On the lower end of the spectrum is a vinyl, single-hung, replacement unit. On the highest end of the price spectrum is a solid mahogany-framed, triple-pane, low-E picture style.
Window Costs for New Construction
New construction windows run anywhere from $85 to $1,400. Designed for new construction and during remodels where the stud-framing is exposed, they attach directly to the studs via a flange called a nail fin frame.
Window Prices by Size
There are hundreds of common sizes available, but brand, design and material play a more significant role in pricing. Unless you purchase a very large, pre-hung type such as a bay or picture style, size only impacts the material price, not installation.
Replacement Window Prices
Replacements run $200 to $1,300 depending on size, installation requirements and material. Specialty types, such as glass block and large picture styles, can run upwards of $2,500 or more. Replacing existing windows costs less than cutting walls for new ones.
How Much Does It Cost To Install Or Replace Countertops?
Countertop Estimator
Countertop installation costs $2,949 on average, with a typical range of $1,863 and $4,125. Homeowners usually pay $15 to $70 per square foot for the material and $10 to $30 per square foot for labor, for a total of $25 to $120 per square foot.
Countertops are a functional centerpiece in any kitchen, bathroom or bar area. When you choose materials for your home, it's important to consider what they'll be up against every day. In a kitchen, they need to withstand scratches, nicks and burns. In a bathroom, they will combat high moisture levels and frequent heat.
New Countertop Installation Costs
The expense to install a countertop averages around $3,000, including $10 to $30 per square foot for labor. Basic pricing depends on:
the materials you choose
whether an existing surface needs removal
whether you'll need to resize to fit an awkward space
edging, grouting, staining and sealing
Talk to a contractor about all of the steps and costs involved in your project. A professional will be able to give you the most accurate quote
Countertop Prices Per Square Foot
At $10 to $30 per square foot, installation can represent as much as half the total expense. Countertop materials range from $1 to $190 per square foot, with an average of $15 to $70 per square foot. Types that cost more, such as stainless steel or marble, do not necessarily run higher for labor.
Labor Cost to Install Tile vs. Slab Countertops
Although there can be significant variation in labor expenses by material, slabs tend to cost less than tile. Installation for slab runs around $10 to $15 per square foot, compared to $20 to $30 per square foot for smaller tiles. Although bigger pieces are heavy and require extra care, pros can lay them faster.
How Much Does A Garage Door Cost?
Garage Door Installation Cost
Garage door installation costs $1,116 on average with a typical range between $738 and $1,496. A standard, single garage door ranges from $600 to $1,500 installed. A double car door averages $800 to $1,500 installed. Labor costs about $300 per unit, while the price of a new garage door is $300 to $1,100.
Pros tend to price these per project, which includes labor, the door, tracks and any hardware. Design and material might increase the overall cost but won't affect how long the job takes or the labor needed. If you're changing any structural parts of the garage or installing new electrical, you'll need permits. Homeowners associations sometimes have strict requirements for materials and designs.
Garage Door Replacement Cost
Garage door replacement costs $600 to $2,750. Full replacements run the same as the average new installation. You might save some money if you use your old opener or rails. The following chart breaks down the individual prices of each item
Garage Door Replacement Cost Considerations
Whatever your budget, add 20% for overages and other cost considerations when either installing a new door or replacing the one you already have. Some common additions you'll want to think about include:
Location: cost varies. If it costs more to live there, it'll probably cost more for the door.
Removing and disposing: $25-$100. Often included in your quote.
Resizing the opening: $500-$5,000. Costs depend on structural needs. Simply adding height means removing, bracing and replacing structural elements that hold up the roof.
Hardware replacement: $50-$350. Hardware includes springs, hinges and bolts. Most hardware comes included in the estimate.
Materials: You'll choose a new door from a wide variety of materials, styles, shapes and sizes, which varies widely in price.
Garage Door Replacement or Repair Cost Comparison
Garage door repairs run anywhere from $100 to $600 or more. Even at its worst, it's 50% less to repair than replace. Actual costs depend on what you're fixing.
Garage door repairs cost $150-$350.
Garage door opener repair costs $100-$300.
Garage door spring repair costs $100-$200.