Event Planner Interview Questions
There is no single educational route into becoming a great event planner. So when interviewing candidates, it's better to start with a picture of the hard event planning skills you would be looking for. These might include a knowledge of logistics, vendor management and budgeting. You can also ask them about their knowledge of the events industry and look for current knowledge of specific terms or standards.
The best sets of event planner interview questions will also be vital to assess soft skills. What evidence is there of the candidates' organizational and coordination skills? The best candidates will combine creativity and practicality with considerable patience and keen communication skills.
Since every event has different elements, situational questions are the best to assess the eligibility of an event planner. Find out if they have experience in managing large or small scale events as well as what type of events (corporate, social etc.). Try to understand their event management approaches as they describe past events, their successes and issues they faced. Look for the systems they employ to do their job; how they use technology and how they prioritize tasks.
It's a good idea to provide candidates with a situation and ask them how they would handle it. This will help you evaluate the way they think; whether they rush to do things or are calculating and analytical. Event planning is a high-stress occupation, so dig into their stress management approaches.
Operational and Situational questions
What information would you ask for from a potential client? Why?
How would you choose the location/venue for an event? What are your priorities after choosing a location/venue?
How do you choose partners (e.g. caterers) when organizing an event? What are your criteria to assess their eligibility/quality?
Have you ever had to plan more than one event simultaneously? How did you do it? What was the result?
How do you use social media for your event planning or for attracting customers?
Describe a time when you went over budget. What went wrong and what did you do to fix it?
How would you manage stress as the date of an event draws near?
How would you react to technical problems during an event? What are the most common/serious problems you have encountered during an event and what did you do about them?
Describe a time when you provided a creative solution to a problem. What was the result?
Describe your most successful event planning experience. What did you do that made it so successful?
Describe an event management experience that didn't have the results you aimed for. What happened and what did you learn?
Role-specific questions
How do you remain up-to-date with the event industry?
Do you know the most popular venues in X location? Why are they popular?
What do you know about DMS (Delegate Management System)? What is DDR etc.?
What technology/software do you use/prefer? What do you know about event technology?
How many events do you plan per year?
What types of events do you usually plan? Do you have a specialty? Why did you choose it?
What elements must be considered before you start planning an event?
How do you assess the success of each of your events?
What do you like most about your job? How do you stay motivated when things don't go as planned?
How would you persuade a client of the value of your services?

Do you have any relevant working experience?
The truth is that no other job can prepare you completely for the work in event management. At the same time, however, given the complexity of the job, everything you did has at least somehow helped you to get ready for this position. You just have to find the connection.
Have you done anything in sales, or in customer service? You'll use these skills as an event manager while talking to vendors, clients, suppliers and other bodies.
Have you ever worked as a financial analyst, accountant, or even an administrative clerk? Again, you will use the skills you learned in these positions, while budgeting and invoicing.
Show the interviewers that you understand the connection, and feel confident about your ability to handle the job.
What criteria would you consider when choosing a venue for an event?
There are many things you can, and should consider. First and foremost the size of the venue, and whether it can accommodate both attendees, and performers. Technical requirements comes hand in hand with it–a concert of a rock star requires different venue than a catering festival.
Second criteria are costs associated with renting the place, but also with transport of necessary equipment and people. It is important to mention this criteria, since a good event manager always tries to save money of their employer, and get the best possible deal.
Then we have many other, secondary factors, such as the mood/ambience of the place, the popularity in the target group, the quality of staff on site, location, accessibility, and parking space, additional services, etc.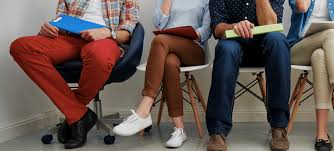 Event Planner Job Interview Tips
Here are a few job tips to help you prepare for your job interview as an Event Planner. No matter what type of job you're interviewing for, these tips will always be useful:
Research the company:
Spend a few hours to learn as much as you can about the organization you're going to work for. Use resources such as their website, press releases, social networks (Linkedin, Facebook and Twitter). Understanding your prospective employer's products, services, customers and competition will always give you an advantage when trying to answer interview questions. Also, the fact that you spent time researching the company, shows you're interested in what they do and demonstrates initiative on your part.
Be prepared to answer why you're the best candidate for the job:
Review the job description thoroughly and look for areas that are a good match with your qualifications and experience. Find at least three reasons that you think qualify you to be the right candidate for the job. Most employers will ask this question at some point in the interview. Even if they don't, you always have the opportunity to speak about this when you're answering other questions.
Build confidence by practice:
Set aside an hour or two with a friend, relative or colleague to help you through a mock interview. Make sure they ask the tough questions. Ask for their feedback on how you responded, your body language and what you could improve. It's always an advantage to have tough questions asked by someone friendly to build your confidence before the actual interview.
Always ask questions at the interview:
Prepare a list of questions that you want to ask your prospective employer. Not only does this demonstrate your enthusiasm to learn more about the job and company, but gives you useful insights into the organization, as well. Here's a list of questions to get you started:
What are the three key things you're looking for in this position?
If I get the job, what will make me successful?
Who are the other people I will be working with?
How would you describe the company's culture?
What are the main challenges in this job?
What are the key accomplishments you'd like to see in this job over the next year?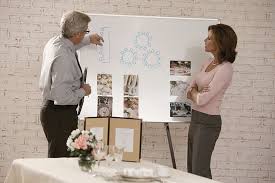 Other questions you may get in your interview in event planning and management
How do you manage stress on the day of the event?
Imagine that a lighting system failed during an event, and everyone stayed in the dark. What would you do?
Describe a conflict you had with someone (client, colleague in your last job, etc), and how did you handle it.
Describe a time when you struggled to build a relationship with someone important. How did you eventually overcome that?
Tell us about a situation when you were under pressure in work.
Describe a situation when you had to motivate someone in work (your colleague, your subordinate).
What are your salary expectations?
Why should we hire you, and not one of the other candidates for this job?
All of the Questions to Ask Potential Wedding Planners
Your wedding day is an extremely personal event. After all, it's about celebrating you and your partner's love. So it makes sense that you'd want to hire a professional wedding planner you really like. To make the process easier, we've compiled the most important questions to ask your wedding plannerbefore hiring them.
With everything from basic questions (are they available on your wedding date, for example) to pre- and post-wedding logistics, we've got you covered. Before you decide to hire a planning pro, it's important to thoroughly vet them to ensure that they're the right fit for you and your partner.
With that in mind, here are some key questions to ask a wedding planner (and what you should listen for in their answers).
Basics
1. Are you available on my wedding date?
Why you want to know: When it comes to questions to ask a wedding planner, this should be your first.You don't want to waste your time (or theirs) if they're not free on the chosen date. If your wedding date is still flexible and you'd be willing to wait to work with someone you really love, ask for a few options so you can take them into consideration when you're finalizing your timeline.
2. What sorts of services do you offer (month-of coordination, full-service planning, or à la carte planning)?
Why you want to know: It's not always clear from their website what their services are, so it's good to ask for a thorough explanation of the types of ways they can help you with your wedding planning. This information will make it easier to decide what type of planner would be best for you. For example, if you're super-organized and have time to follow up with pros yourself, then you may only need someone for a coordination role. But if you're planning a destination wedding, it may be best to work with a full-time planner who can manage the logistics for you.
3. How many meetings will we have, and how will we be involved?
Why you want to know: This is when you should get an outline of what the wedding planning process would look like. Some planners will email you sketches and follow up over the phone, while others may create online inspiration boards and will verbally walk you through swatches and sample designs in person. Certain planners will ask you about each and every detail while others wait and fill you in on everything all at once. There's no right workflow—it's all about what you like best.
4. Do you handle professional services, contracts and payment processing?
Why you want to know: The answer to this question should help you get a sense of how other vendors will be handled throughout the planning process. It's a good idea to figure out how they prefer to work ahead of time.Some planners request a lump sum and then will hire and pay pros for you.
5. Can you walk us through the process of selecting other vendors and how we would be involved?
Why you want to know: You want to make sure you have the best team with you on your wedding day, so it's important to understand your planner's selection process. Professional wedding planners often spend time cultivating relationships with other wedding pros, so you'll be exposed to their already-built network You'll also want to make sure they're sending the best people for the job your way. During the meeting, jot down some names of professionals they prefer to work with so you can do your own research.
6. How many people on your staff will be at the wedding?
Why you want to know: Find out how many assistants, coordinators and event stylists your planner will bring on the day of, so you can rest assured that everything will be handled. The final size of the day-of team depends on your wedding's specific logistics, but they should tell you the number of staff members needed for the typical wedding they work on.