New Home Walk-Through Inspection Tips
your review of the newly-constructed facility, the greater the chance that you can find problems which the builder can fix before you move in
Home Completion Starts the Inspections
When the builder feels that a home is completed, they contact the city and have the city inspectors complete their final inspections. When the city has signed off on the home, the builder is ready for you to do a "walk through." This is the time when the builder meets the homeowner at the new home and "walks" the homeowner through the home allowing the homeowner to inspect the home.
Just because the home passed the city inspections doesn't mean that everything is perfect. After the contractors have completed their portion of the building job, the city inspectors verify that the building is built within code. The city inspectors do not inspect for cosmetic flaws nor do they inspect for functional issues such as a leaky faucet or scratched floor. It is not uncommon for a new home to have 10 to 30 items that need attention by the builder.
Tips for a Successful Walk Through
Put it in writing: Don't rely on the builder's representative to make your list. Make your own list of items that you want to have fixed. Mail your list to the builder using certified mail. Be sure to get a proof of delivery to the builder. You will be glad you took the extra time to prepare your list and track the delivery if there is a dispute later with the builder about what they needed to fix.
Take your time: Don't feel that you need to rush through your walk through. If the builder's representative tells you that he or she only has an hour, you can still take as much time as you need and mail your written comments to the builder.
Schedule wisely: Allow a three to seven days between the home inspection and the closing in case the builder needs time to fix issues that were identified during the home inspection.
Insist on issues being fixed: Don't close on the purchase of the home until the issues are fixed. Once you close on the house, the builder may not be motivated to move quickly to complete the items on your check list.
Making a New Home Inspection Checklist
Every home is different, but many houses have the same potential issues. A builder may give you a new home inspection checklist to use during your walk through. You can use their list or download a free home inspection checklist of your own
Be sure the check list you use includes the following items:
Heating and Cooling
Turn on the heater and listen to it go on.
Check that air is coming out of all the vents or check if radiators or convectors are getting warm to the touch.
Turn up the thermostat at least five degrees over room temperature. Make sure the heater continues to run and then shuts off.
Turn on the air conditioner and listen to it go on.
Check that cool air is coming out of all the vents.
Turn down the thermostat at least five degrees under room temperature. Make sure the air conditioner continues to run and then shuts off.
Electrical
Inspect each light fixture to make sure it is fully-installed and that there are no broken parts to the fixture.
Turn on each light switch and fixture to test that it works correctly.
Plug a radio into each electrical outlet to be sure that the outlet functions.
Test the doorbell.
Plumbing
Check every faucet to make they turn on and off easily.
Run every fixture for five minutes. Check for leaks from the base of the fixture and drips from the faucet.
Kitchen
Check countertops for scratches and abrasions.
Inspect the front of each cabinet for a smooth finish.
Open every cabinet. Look for sturdy hinges and hardware.
Pull out every drawer as far as possible. Be sure each drawer pulls in and out smoothly.
Turn on each appliance and make sure that it functions correctly.
Bath
Inspect the bathtub, shower, sink and toilet for chips and cracks.
Close the bathtub and sink stopper. Add a couple of inches of water. Wait two to three minutes to be sure the stopper does not leak.
Flush every toilet. Check for leaks around the base of the toilet.
Sit on the toilet to make sure it is securely fastened to the floor.
Windows
Check glass to make sure there are no cracks.
Open every window to its fullest and then close it tight. Hold a lit match or lighter around the edges of the window. A flickering flame will signal an air leak.
Check each for sturdy hinges and hardware.
Be sure there is a screen tightly installed on every window. Look for holes or tears in the screen.
Doors
Open and close all doors to their fullest and then close. Look for a smooth operation of the hinge with no dragging at the bottom of the door.
Make sure all sides of the door are painted, including the tops, bottoms and edges.
Lock and unlock every door. Look for a smooth operation of the lock with no binding.
Check the threshold under every door to be sure there is no open space under the door.
Walls, Floors and Ceilings
Check the finish for the desired level of smoothness.
Check drywall for visible seams or nail heads.
Confirm that paint and varnish colors are correct.
Check floor and ceiling moldings. Look for a smooth finish with no protruding nail heads. Check for gaps that may need caulking.
Look for broken, chipped or cracked floor and wall tiles. Check for missing grout.
Look for scuff marks on hardwood, tile and linoleum flooring.
Check carpeted areas. Look for loose fitting carpet at the edges or in the middle of the room.
Porches and Decks
Check the sturdiness of the construction.
Be sure that there are no exposed nails or screws.
Garage Door
Open and close the door. Be sure the door opens and closes completely.
If there is an automatic garage door opener, test the door from the wall switch and the remote control openers. Open the door halfway and then quickly stop the opening. Place a small item like a bucket under the open door and then close the door to test the reversing device. Be sure that the light bulb in the automatic door opener is functioning.
Basement and Attic
Check the walls for cracks and water damage.
Check attic ventilation system. Manually turn any fans or blades.
Exterior
Check exterior paint for defects. Be sure it is the correct color and that all surfaces are evenly covered.
Check to make sure all gutters and downspouts are installed.
Be sure there are no cracks in the garage floor, driveway or patio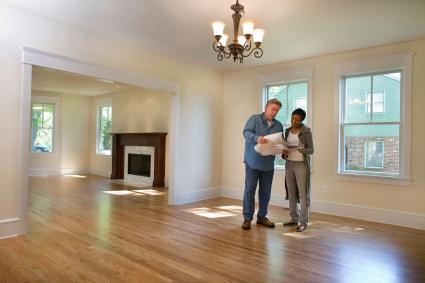 The Complete Guide For Home Inspections
A home inspection is a cheap way to determine the universal value and condition of a home. If a home is not a top shape, the inspector will explain why the home is not worth buying.
Pre Purchase Inspection Options
There are several home inspection options that can be conducted before a home is purchased. Though, the most important service is a general home inspection. During a basic inspection, a certified inspector inspects the interior, ventilation, insulation, plumbing, and every electrical socket. After the inspection is complete, the inspector will provide a report that has suggestions about improvement and repair recommendations. In most cases, an inspection will reveal issues that may be too expensive to repair.
Pre Purchase Inspection Advice For Buyers
Although professional inspections are valuable, you can also tackle a few inspection tasks alone.
Foundation
The ceilings and walls in every room should not have any cracks or shifts.
Attic
Ensure that there are no signs of leaks in the interior of the attic.
Basement
The basement should not be damp, but it should have adequate insulation. If the home has a crawlspace, you should let a professional inspect it.
Electrical
All switches should be operational; when you test the outlets, ensure that they are grounded.
Common Problems Found During Building Inspections
If you want a thorough inspection, you must hire a qualified home inspector. Though, if you understand what to look for, you can take helpful notes during the evaluation.
Building Inspections – Water Damage
Water damage to a structure leads to rot and mold. If water drains toward the building, the crawlspaces will become wet or damp. As a result, settlement, foundation movement, and cracking will occur. If the water moves up the foundation, the walls will rot. A building usually has foundation movement when the windows are not centered, when the interior doors have gaps when they are closed, and when the floors are not level.
Property Inspection Mistakes Made By Buyers
Newly constructed homes must be inspected. Most people think that a new home has already passed all ordinances and local codes; however, many new homes are not in good condition. An inspector can find any major defects that could reduce the home's value in the future
Sure Thing Home Inspections
Having your home inspected during the COVID-19 pandemic.
We at Home Inspections are taking this warning very seriously. We want to communicate with our agents, clients, and employees on the steps we are taking and what you can expect from your inspection.
Rest assured that our Buford home inspectors are experienced and certified professionals who will report all details, either good or of any concern to you in our reports. Our inspectors are wearing gloves, masks, and shoe covers during the inspection as well.
Should I (we) attend or not?
Due to COVID-19, we know that folks may be hesitant to attend the inspection and we certainly understand. We will be more than happy to call at the end of the inspection and do a walkthrough with you, as well as answering all of your questions
We will have the report (home inspection) out to you by the end of the day or before 8 PM. There are exceptions, however, they are rare as we do our best to deliver the inspection report to everyone as quickly as possible. Although we normally encourage attendance, during this time we ask that if you wish to attend, please bring a mask and gloves to wear with you at all times. This will help to prevent unnecessary exposure for yourself, our Buford home inspectors, and/or the occupants of the home.
home inspection reports are designed to provide a wealth of information, along with photos that will help share our findings with you. We will provide you access to the inspector via email, or you may contact our highly trained office staff after the inspection, should you have further questions.
Home Inspection Tips: What Real Estate Agents Need To Know
As a real estate agent you have the responsibility to educate your clients regarding the importance of home inspection. As a real estate agent, you also have to know the things that you need to know regarding this activity. This way, you'll avoid home inspection nightmares
Here are some tips that you can share with your clients later on:
1. Understand the job of home inspectors – knowing that homes must be inspected is not enough. You should know what these experts really check when they inspect a house. What are they looking for and what are the most common problems do they identify?
2. Understand inspection reports – depending on where you are and on the company that was hired to do the inspection, reports may come in various forms. So you really need to familiarize yourself with the terms, abbreviations and jargons used in this industry. Know the basic information that must be included in the report and what information may be disregarded.
3. Not all inspectors are the same – not every inspector will do the same job the same way. There are some who may notice certain problems in an area of a house while others may not notice anything. Over time you'll have someone you'll prefer but avoid recommending anyone to a client. Instead, give them at least 3 to 5 excellent inspectors that you know of.
4. Make your clients understand home inspection – some buyers think that they can back out from the contract if a home inspector finds that the faucet is not working well. This is not always the case. They have to know what they will lose if they back out from the contract. You have to make them understand why a home inspection is made and how it can benefit them.
5. Checklist – by giving your clients a checklist, you somewhat give them an idea what is going on instead of just waiting for the result. You should also inform them about the basic questions they may want to ask, the deadlines and time frame of the entire process.
6. Encourage them to be there – it's better that they also see first-hand the problems that the inspector saw in the house. By attending the inspection, they would also be able to ask some questions and get answers immediately.
7. Don't follow the inspector around – stay out of the way of the inspector to reduce your liability. Also, you are not a qualified inspector so it's better to stay outside and wait for him or her to finish the job.
The reality is that you may be called upon to make concessions in your sale price due to a home inspection. More often than not, this is the result of a home inspection. Even items that don't seem terribly important to you can be an issue with a lender. Mortgage lenders are notorious for finding fault with the slightest items on a home inspector's report. This is an important point to keep in mind whenever you sell a home and whenever you consider your potential cost of making a sale. Sellers always have costs involved in making a sale, including marketing costs such as placing ads, and also a real estate commission when the home is listed with an agent. But other costs to consider are those associated with issues that a home inspector has found or will find when an inspection occurs.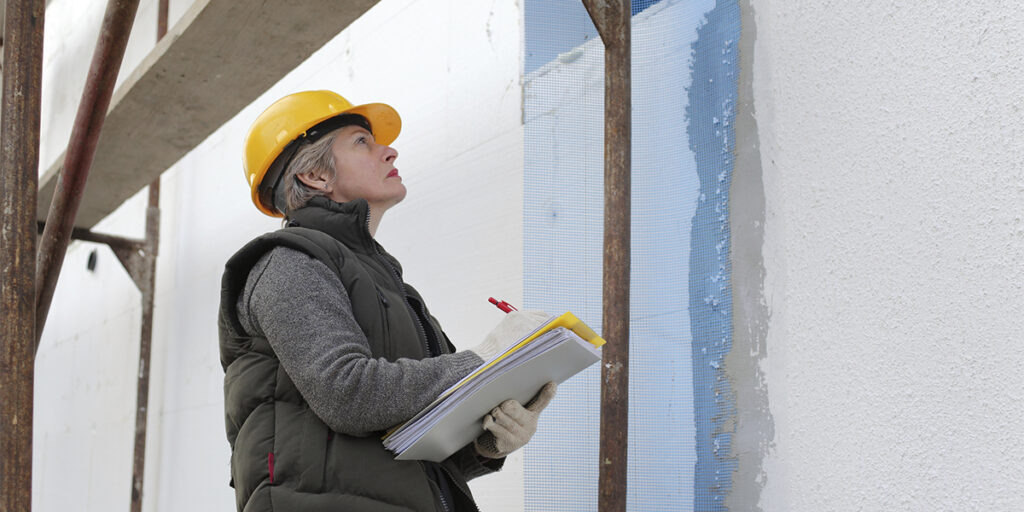 Home Inspection Guide
Looking to buy a property! Get a professional home inspector before you take a decision to buy a particular property. A home inspector can tell you whether the house you are buying is in need of repairs or does it has any construction or mechanical anomalies that need to be taken care of. If these anomalies can be a cause of safety concerns your home inspector should be able to tell you so.
A home inspector usually will put out a report and nowadays there a variety of home inspection report software available which are used by the home inspector for producing such reports. These reports are very exhaustive and cover every conceivable facet of the home you could think of.
When you are buying a home, it has now warranty hence it is up to you to make sure that home you are buying is not in need of major repairs. Once bought you have no recourse but to take undertake the repairs yourself and bear the cost yourself. In fact, if you already own a house and want to do home improvement then it is always better to seek the help of a home improvement expert. That way you are sure that going for home improvement you are actually not disturbing any other element of the construction as well as design.
There is another way to protect yourself from unknown and unforeseen repairs, which is called home warranties. These warranties can cover the most of the costs related to the plumbing system, airconditioning as well as the heating system. Home warranties can protect you from incurring additional unwanted expenses when you are already on a tight budget. In fact, all those costs which are not covered by insurance are covered by home warranties
Home Inspection Report Software – Essentials
In this advanced age of information technology, a home inspectors best friend is a home inspection report software. There are several inspection software programs available in the market offered by several leading companies. Some of the report software is freely downloadable as well.